Forced Sex: Gagging and Choking a Prostitute with My Cock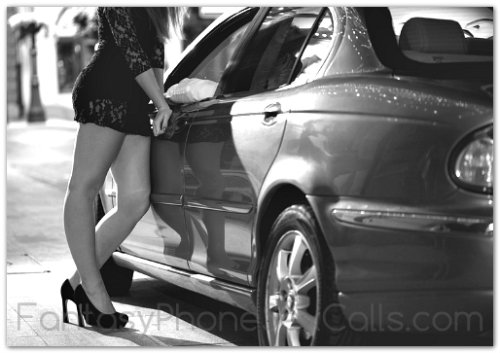 Forced sex encounters on your brain today?  Everyone needs a sexual outlet to release pent up energy from day to day stresses and engaging in a taboo phone sex call is just one avenue at doing so.  Erotic, taboo conversation between two consenting adults can lead to fantasy role playing where mutual masturbation takes place.  With the right phone sex partner this type of adult entertainment can be so stimulating that it creates a fire in your sex organ you've never felt before.
Seeking a quality phone sex experience with a woman that knows what she is talking about? Great, because you've come to the right place when it comes to fulfilling fantasies. Often times you come across taboo phone sex sites who say anything goes only to find out that is not true at all.  We are a fantasy service provider who has been in business for 10+ years and who has a reputation of being a very taboo and  when we say anything goes, we really mean it.
Our fantasy phone sex service is a discreet place where you can act out your deepest, darkest desires in complete privacy, with a sexy and intelligent phone sex operator.  This advertisement page is revolved around rape and forced sex fantasies but if that is not what you're looking for, don't leave just yet. Role playing is our specialty and can be from vanilla scenes to more extreme, depending on who the caller is and what they are requesting for their taboo fantasy call.
All you have to do is choose a fantasy operator and not be afraid to tell her what is on your mind. Maybe the thought of being forceful with a woman turns you on?  Does making her get on her knees and suck you off like the whore that she is make your balls swell?  If forced sex turns you on, then read the erotic taboo story below as it will be sure to get your juices flowing and your cock hard for your very own personalized forced sex call…
---
Forced Sex Fantasy – Making a Prostitute Gag on my Cock
I passed by the same dirty corner on my way home from work every night. She was there each time. Long legs, six inch heels, her ass peeking out from the bottom of her skin-tight red dress. On cold nights, her nipples poked through the material making my mouth water.
She was a working girl. I'd seen her lean into the window of a stranger's car a million times, that round ass jutting out, swaying back and forth. Like she was saying, "Who wants a piece of this?"
I'd never admit it to anyone, but I did. I wanted to fuck her cunt, shoot my cum all over her face, and make her lick my asshole. She was a dirty little whore who deserved to be used. I wanted to watch her crawl on the floor in front of me and kiss my feet. I wanted to fuck her mouth until she gagged all over my cock.
Fuck, man, the things I'd do to her.
I told myself I didn't need to pay for a fuck. My girl, Mindy, was a pretty good lay. Sweet ass, big tits, and willing to give me a blowjob. I had it good. No need to go looking for a hooker.
Then Mindy left. Fucking bitch slept with our neighbor. I kicked her ass out quick. But now I'm jacking off every night instead of plowing some sweet pussy.
Tonight's the night. I'm gonna buy some time with that dirty whore and have a good time.
I pulled up to her corner and rolled down my window. She leaned in. Pretty face, full lips. Yeah, I could fuck her, easily.
"Hey, big boy, I wondered if you'd ever stop at my corner."
I looked at her in surprise. She knew me?
"Yeah, baby, I've been watchin' your car drive past this corner for two years." She winked. "You ready for a good time?"
I nodded and unlocked the door. "Get in."
She guided me to a motel nearby. Seedy little place. The floors were probably sticky. It was perfect for my dirty little whore.
The guy at the front desk waved us in. She winked at him. He probably gets a cut at the end of the night or something. Maybe I should have been embarrassed that he saw me, but I wasn't.
"You got condoms, sugar?" I didn't. "No problem, baby. I've got you covered – literally." She laughed at her own joke and gave me a sampling to choose from.
That out of the way, I looked at her more closely in the bright light. She was older than I'd thought, but her body was luscious. I leaned forward and stroked her tit through the red Lycra dress.
"Baby, the fee is $50 for a blowjob, $100 for sex, and $200 for anything goes." She stepped back, just out of reach.
I'd been ready for this part, had my cash in my pocket. I pulled out two hundred dollar bills and threw them on the floor. "Anything goes? Crawl over there and pick it up. I want to see that ass of yours."
Without a word, she got down on her knees and crawled towards the bills on the floor. She looked over her shoulder at me, a smile on her face. I knew in an instant she liked it.
After she picked up the money and put it on top of the dresser, she crawled back to me.
"Turn around, head down, ass up."
She complied and I saw immediately she didn't wear panties. My cock grew tight, lengthening in my pants. She was smooth as fucking silk, her slit inches away and open.
"Touch yourself. Let me see."
Her hand snaked between her legs and stroked her pussy lips. Unfastening my pants, I pulled my cock free, surprised at how hard I was already. I stroked my cock, using my pre-cum as lube. My hand felt good, but I knew what would feel better.
"Turn around. Stay on your knees, bitch."
I stroked her cheek and she smiled, melting into my hand. My thumb rubbed her lips. They were smooth and silky. Without warning, I grabbed her hair and pulled her head back a little, holding her in place.
"Open that sweet little mouth for me." Her lips parted. "Wider and stick that tongue out."
I grabbed my dick with my free hand and tapped it against her tongue. Over and over again until drool started to drip from her lips. Smiling, I shoved my cock down her throat, holding her head still. She choked and gagged around my shaft, her throat closing over me. Fuck it felt good. Slowly I started to thrust in and out until her jaw relaxed. The moment I felt that, I started pumping in and out, jamming my cock down her throat. Every once in a while, I'd choke her with my meat, holding her in place, forcing my way down her throat.
Snot and drool were running down her chin and neck. Her pretty eye make up was starting to smear from the tears in her eyes whenever my cock hit the back of her throat. I pulled her head away and let her catch her breath.
"You did good, my sweet little whore." I wiped away the tears from her cheek. "Open up again. Stick that tongue out."
I made her stay in that position, on her knees in front of me, head back, mouth open, spit running down her chin while I stepped back and pulled off my shoes, pants, and underwear. I grabbed her hair and pulled her backwards so that she was leaning back, still on her knees. She put her hands down to brace herself. Good girl that she was, her mouth never shut. I leaned over her face, my cock and balls resting on her forehead. Even that part of her was silky smooth and felt good.
She knew what I wanted. Her tongue darted out and licked my asshole. Fuck it felt good. Mindy would never do anything like that for me. I pushed her face against my crack, forcing her closer. She lapped me up. I grabbed my cock and started stroking in time with her licks. Fucking hell it felt good. My dick grew harder and harder in my hand, the head turning almost purple. I was so close.
I stepped back, letting her fall to the floor. She saw me pumping my cock harder and faster. I could feel the sweat on my forehead.
"Look at me, girl." I growled out the words, barely able to talk. I need to cum, hard. "Don't close your eyes."
One last yank, and I spewed jizz all over her face, hair, and tits. I'd never cum so hard in my fucking life. I milked every last drop of seed out of my cock and sprayed her down good. She laid in the middle of the floor and never moved. When I was spent, I nudged her with my foot.
"Clean yourself up." When she moved to get up, I added, "With your tongue."
I wanted her to taste my seed and know exactly who'd marked and owned her tonight. Once she was cleaned up, I planned to fuck her cunt and her ass. I was going to get my money's worth tonight…
* Erotic Story by S.T. Connections, Inc.
---
Do you have a secret forced sex fantasy you'd like to act out? If rape phone sex turns you on and you want to rape a prostitute and all her holes for your pleasure, then call one of our taboo phone sex operators to make this fantasy feel like your reality now!  You can share this forced sex fantasy from above, or others like it and bring them to life over the phone during your own personalized rape phone sex session.  We have several rape fantasy girls who are creatively sexy and will make your forced sex fantasies feel more real than you could have possibly imagined. When you call, share the details of what turns you on, and let your imagination and hands do the rest.
If you're a first-time caller, feel free to browse through the girls' profiles first and find the best phone operator for you. Have your credit card ready and dial the girl of your choice.  After the business portion of your call is complete, hang onto our cock tight while you take an adventurous ride through the world of  taboo phone sex you won't soon forget!